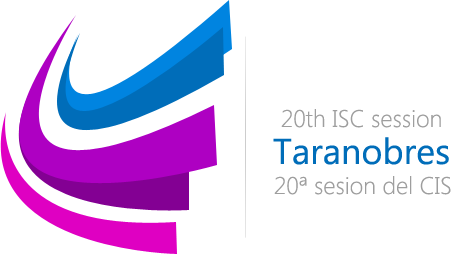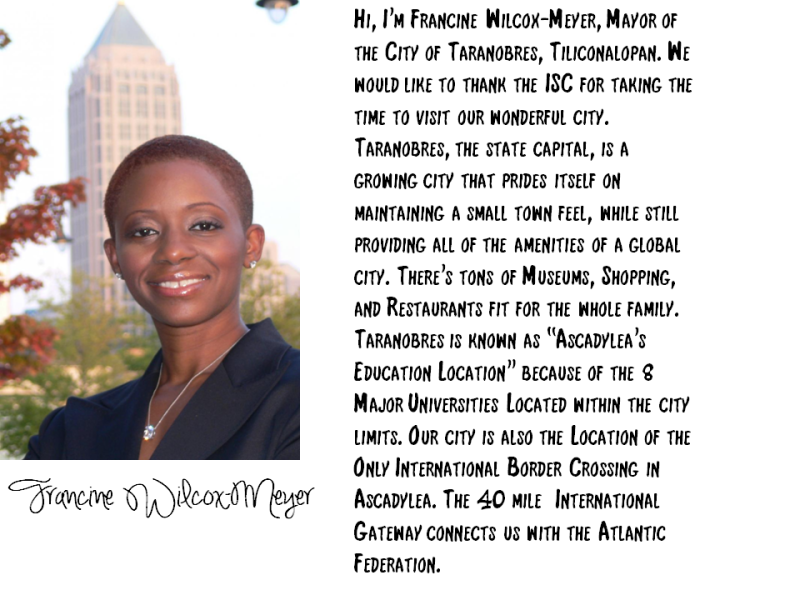 Beautiful Downtown Taranobres.
A quaint Shopping District in the Borough of Alderney. The Taranobres Tram System, locally called "The T" can be seen in the foreground. The T, the only existing Tram System in Ascadylea, runs 24 hours a day.
The affluent neighborhood of Boleyn. Located to the south of Rolecitiqua University. The Mayor's Home is located in Boleyn.
Constantin Circle in the middle of the Borough of Melbourne.
This is a painting done by Taranobres' oldest resident. Luella Mae Terwilliger. Luella's work is featured in Art Galleries all over Ascadylea.
Ascadylea's most prestigious university. Rolecitiqua University.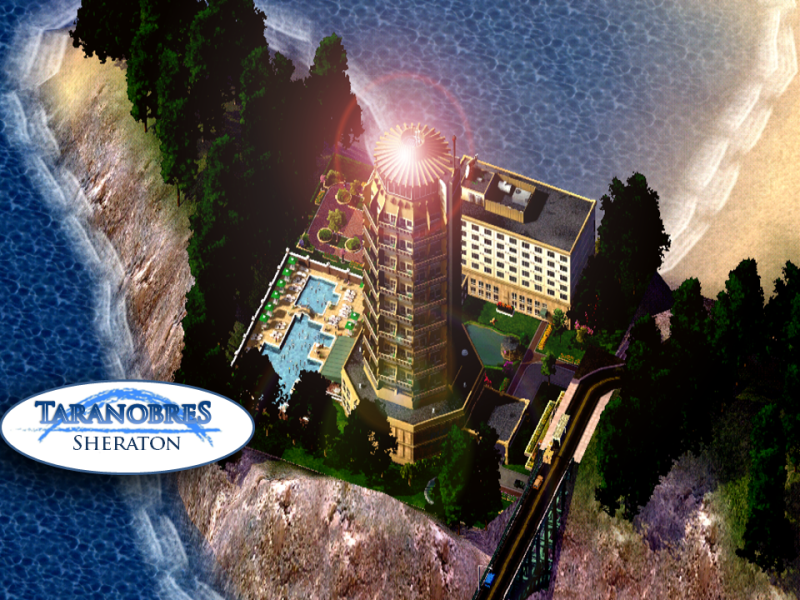 The host hotel. The Taranobres Sheraton-Oceanview. Located on the craggy cliffs overlooking the Nova Lisboa Strait, this 5-star hotel, is one of the most luxurious in Western Tiliconalopan. The Sheraton is located just west of Downtown, on the Yellow Line tram.
Ketteringham Centre for the Performing Arts is Taranobres' premiere venue for classical entertainment. Located in Downtown Taranobres, The Kett Centre underwent a 7 million dollar renovation last year, and now it boasts a state of the art sound and lighting system, a rotating stage, complete with trap doors and harness rigging and it seats 5000.