https://www.youtube.com/watch?v=6n-6hX8YbJI
Purwasari, as one of the capital of former Kubu Anyar Sultanate, a state which later succeeded into Karasem alongside with former Dutch Malaya area and Langkap Sultanate in the northern Karasem hold a lot of the culture for most of Karasem which are the mixture of Malay and Javanese.
Plaza Anyar, one of the earliest shopping plaza for Jalan Anyar
Jalan Anyar, a major road in central Purwasari. This road know how the city evolved from the foundation back in 17th century, grow under dutch protectorate and later independence of Karasem where the city no longer become a capital city. By 1970s the modernization happened around Karasem including Purwasari where it become one of the tourist center due to the historical reason. The first shopping mall, Plaza Anyar opened in 1974 mark the first turnout of this stretch of road into a major tourist object in the city.
Shops in the side of Jalan Anyar
NIghtclubs in Jalan Anyar
By 2000s, this road has turned into a tourist center not only providing the old history of the city but also various modern city attractions, from shopping centers into the night clubs. Tourist from all over Karasem and various foreign countries visited this area to taste the heart of Purwasari.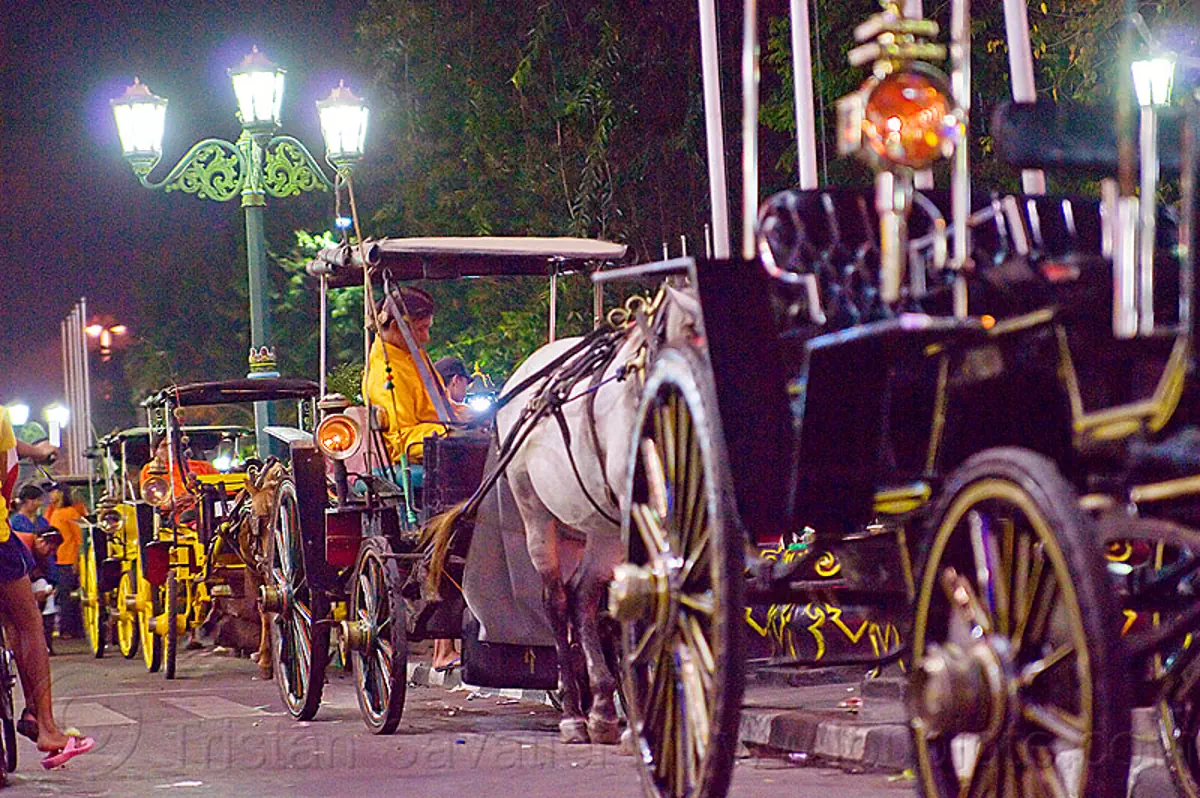 Traditional Horse cart in Jalan Anyar which often used by tourist to cruise around the city central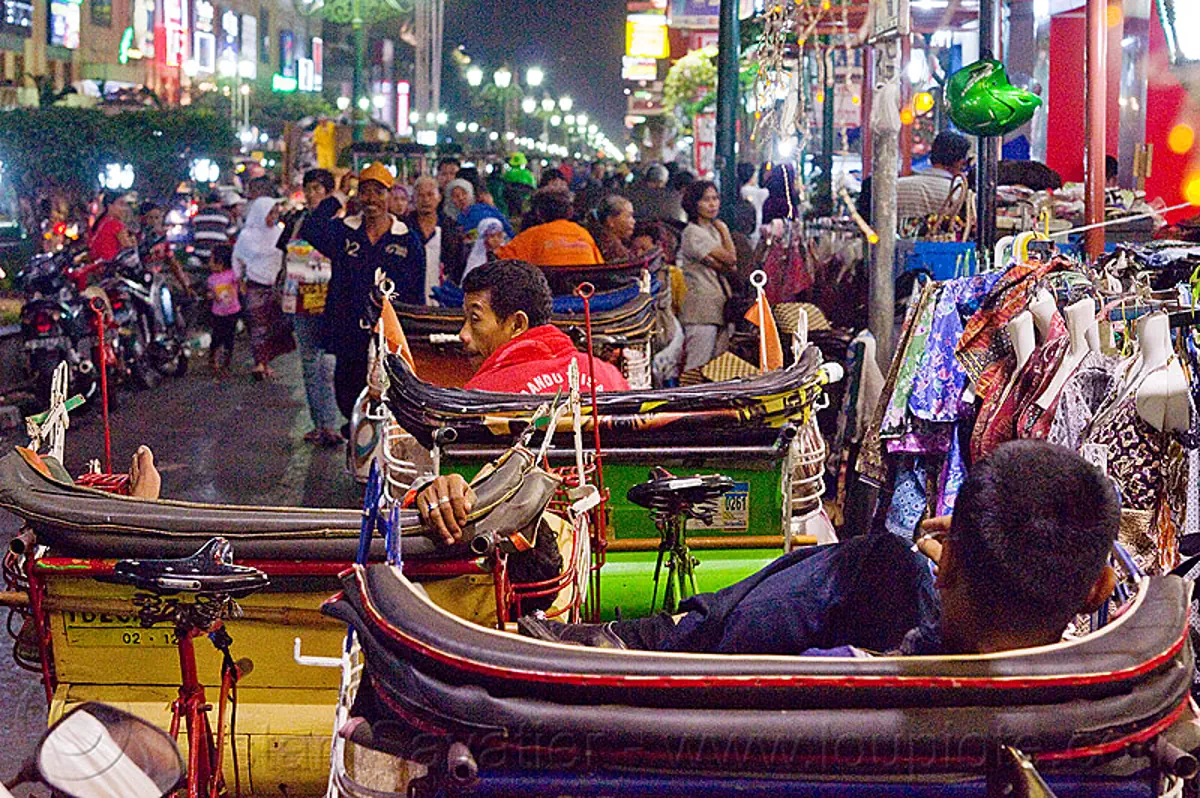 Cycle Rickshaws in Jalan Anyar
Getting around the road, we can see various of attractions and stuff to do. one way to get around Purwasari city central is by using Horse cart which available to rent in the Kembang Square intersection of Jalan Anyar. Or you can also use the Cycle Rickshaws which is available near Kembang Square as well, just ride it and pay the driver like when you riding a taxi and just like taxi, you can stop in anywhere you want, just don't stop in the prohibited place hehehe.
Streetfood vendors in the road
If you want to just walk you can see a lot of stuff in this road as one of the example, there are lot of buskers with traditional instruments which you can enjoy hearing it and pay them if you want. You can also feel the local cuisine in the roadside where you can find a lot of streetfood vendors, where you can eat while enjoying the feel of the city.