Posts: 448
Joined: November 3rd 2012, 11:27 pm
[centre]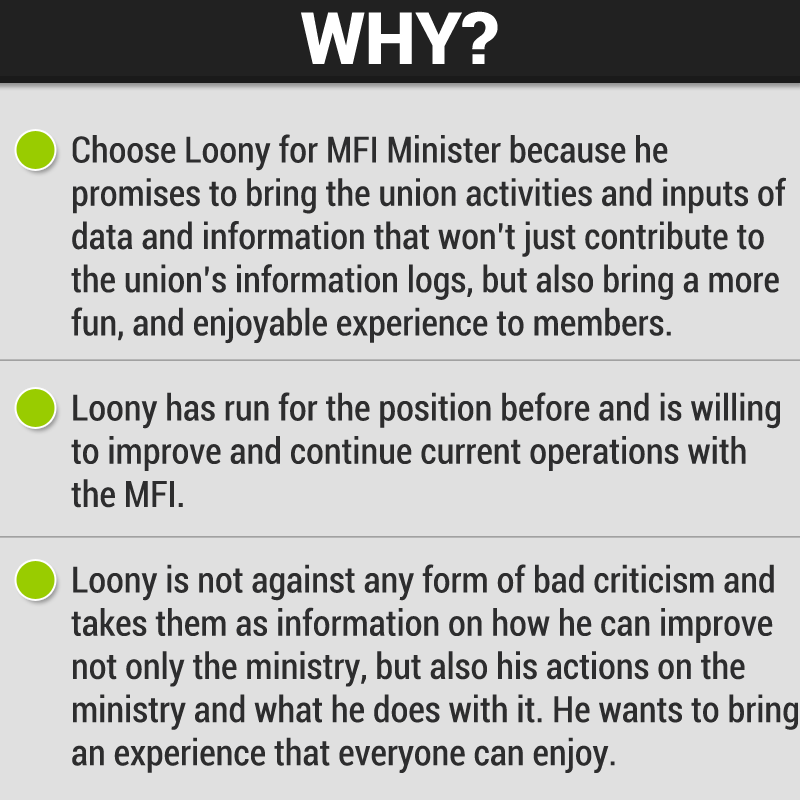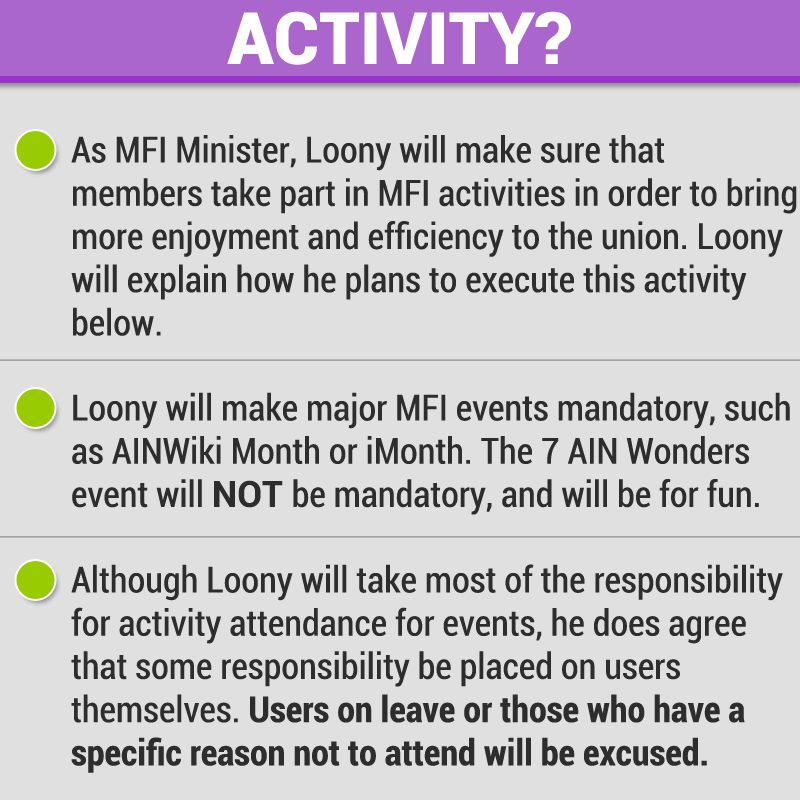 [/centre]
Looks great.
I really like the AIN Wonders idea, hope to see it become reality. However, I can't really support the idea of making AINWiki Month and iMonth mandatory. I'd suggest putting some interesting incentives to attract more members, but I don't think mandating participation is a good idea unless there is no contribution whatsoever to those events (which there is).
أراهن هذا جعلك تذهب إلى ترجمة جوجل
Good campaign Loony! I'm not quite sure about the iMonth and AINWiki month mandatory, what would that involve?
Some good ideas .. I really hope that you can create the activity.
Coming soon, new information.
Mandatory makes me uncomfortable - AINWiki Month and iMonth both worked quite well last time without being forced upon people. There has got to be a more creative way of raising activity. Forcing people to participate is not sustainable.
Member
of the AIN: 7 February 2010 - 1 January 2015
Permanent Administrator
: 5 June 2010 - 1 April 2013
Second President of the Alliance
: 17 September 2010 - 22 September 2011
About the 7 wonders events, you forgot to say it would be a MCAS-MFI Joint Event x3
Not sure about mandatory events, but I really like everything else you've proposed, especially the AIN Wonders Event. Neat idea.
[centre]
Emirate of Atlantsia
Cyrenaican Arab Republic - Coming Soon
A♥
:3[/centre]
Posts: 448
Joined: November 3rd 2012, 11:27 pm
I understand that the sight of mandatory events don't sound all that great, but I was never planning to place strict requirements on members. I was going to make every member who can make it contribute at least once or twice to the events, so that we get the most out of the event. However, I will reconsider it still if it still has bad reception.