[centre]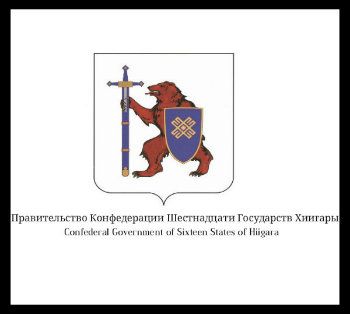 [/centre]
Hiigaran Confederacy informs that if the two ships enter the Bosporus Straits, they will be arrested as crossing the straits, without any documents and without informing the Argindian Border Patrol Command. We are sad, that Sainte-Croix is trying to become a "Policeman" of AIN. We will act with all right and law on our side, as we never had any papers send for crossing of the two vessels.

The Hiigaran Border Patrol will be forced to arrest the vessels and the personal. If the ships ignore the demands, we will be forced to use force, as with illigal immigrants trying to enter our zone. After the ships are arrested, they will be moved to the Al Garibat Military Base for the time period of the courth session.

Hiigara will be forced to arrest the ships, the personal will be send to courth. In period of the courth, they will be send to a closed hotel (Which Sainte-Croix, will be billed for). Additionally the cost of food, water and what ever is needed, again the costs will be send to Sainte-Croix Government. And after Sainte-Croix repays the bills, the personal of the ships will be released, airplane tickets again will need to be paid by the Sainte-Croix side.

The vessels will be arrested and it will be again, the decision of the Courth. There is a possibility that the vessels will be confiscated.

Hiigara hopes that the Sainte-Croix side will stop forgetting diplomacy and stop acting as a warmongoring Imperialist force, putting at risk security of all region, that Sainte-Croix is not even a part of.

We additionally will start the discussion with other nations, on the Sainte-Croix Sanctions. We would demand sanctions against mainly the government of the country. Hiigara doesn't see the need at the moment for economic sanctions. Additionally there will be a list made of Sainte-Croix Citizens, that will be banned from entering Hiigara.