Posts: 448
Joined: November 3rd 2012, 11:27 pm
[centre]
Find all the official data maps of Takyoto here in this topic.
[/centre]
[centre]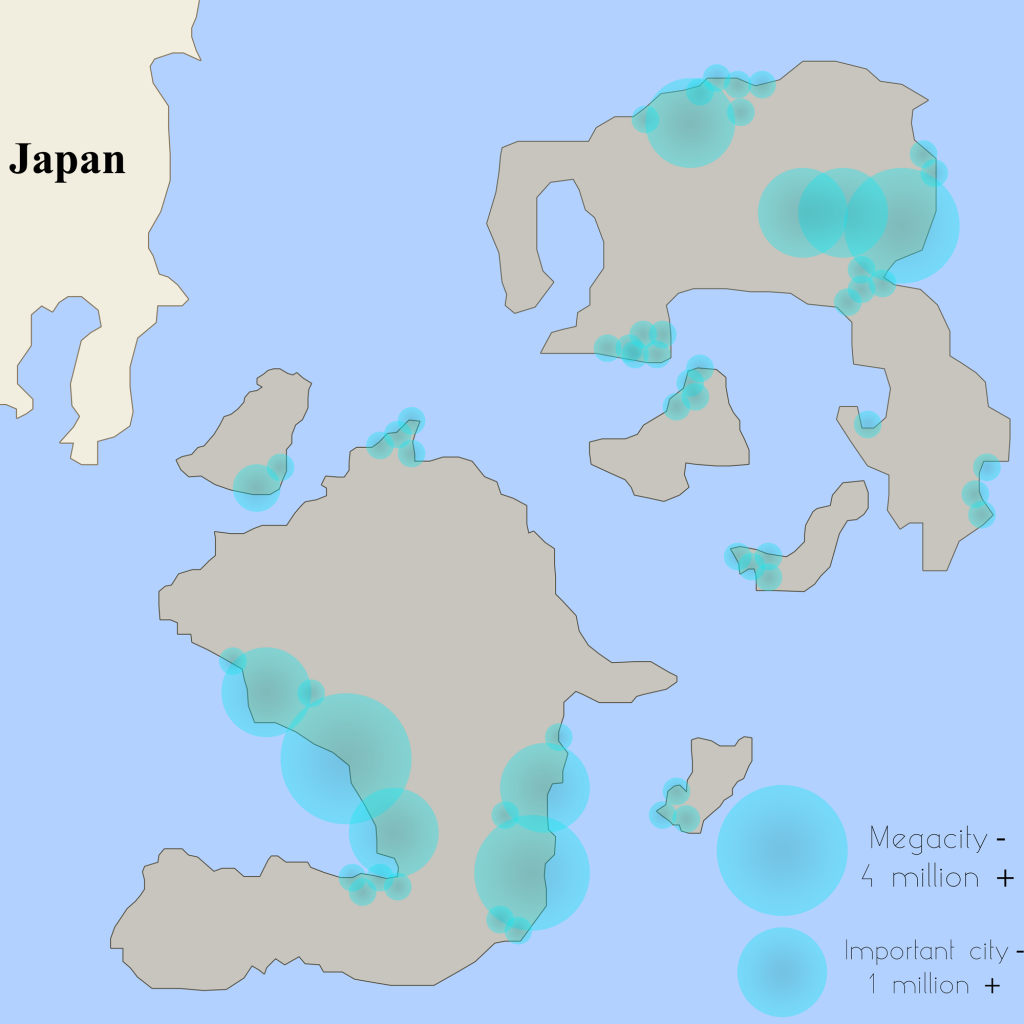 [/centre]
President of the AIN

Posts: 2368
Joined: January 18th 2013, 3:32 pm
Nation: New Duveland
Location: Melbourne, Australia
Contact:
Very nice! Can't wait for more
Looks good.. perhaps add the names too so we can distinguish the different cities/prefectures we are looking at.
Coming soon, new information.
looks like Takyoto is so dense
I want to see the ingame though
---
Return to "Republic of Takyoto"
Who is online
Users browsing this forum: No registered users and 2 guests